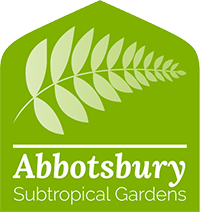 The exquisite gardens of Abbotsbury Subtropical Gardens feature stunning trees, shrubs and plants and is a highly recommended visit during your holiday in Dorset.
The stunning Abbotsbury Subtropical Gardens are set in the stunning Dorset landscape on the road between Bridport and Weymouth. This is a wonderful location for families interested in exploring nature. The ancient gardens here date back to 1765 and are filled with floral history just waiting to be discovered.
World renowned for its camellia groves and magnolias, the Garden is also noted for its hydrangea and rhododendron collections and floral elegance. The charming Victorian Garden is also well worth a visit. There are many beautifully landscaped gardens, including wheelchair-accessible trails, various walking trails and some that require reasonable fitness, since the terrain is anything but flat.
As the colours and foliage change so frequently with the seasons, it's definitely worth visiting at different times of the year. Additionally, workshops and fairs are always held at the gardens throughout the year. Children will enjoy the Burma rope bridge, sculpture trail, jungle glade, and children's play area.
You can relax in the coffee shop located at the entrance after touring the grounds. The outside seating area can be a lovely spot to enjoy tea or even a light lunch. Almost all of the food is homemade with ingredients sourced locally. They also cater to vegetarians as well as people with allergies. There are always gluten-free, dairy-free, and wheat-free options available, and the lunch menu changes daily.
Among the services offered at the Garden are a well-stocked gift shop and an excellent plant centre, where you can purchase many of the plants and flowers that are grown in the garden. All dogs must be well-behaved and must be kept on lead in the garden and inside or outside the coffee shop and they not permitted to run loose.
And remember to take in the stunning views of the Jurassic Coast from the top of Magnolia Walk.