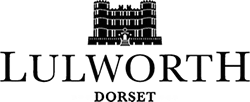 Lulworth Castle in Dorset is a magnificent building, built in the 17th century, and steeped in history. For centuries, the Weld family, the current owners of the Lulworth Estate, used it as a hunting lodge to entertain aristocracy and royalty.
In a pioneering partnership with English Heritage, Lulworth Castle has partly been restored after being ravaged by fire in 1929. The spacious grounds are perfect for walking your dog (please keep dogs on leads) or enjoying a picnic. The parkland, woodland paths, and children's playground are at your disposal. Refreshments and souvenirs can be taken away from the Castle Tearoom.
Visitors to the Castle should book tickets in advance for either a morning or an afternoon tour. During the time period of your ticket, you are free to arrive whenever you wish and can stay as long as you like while your ticket is valid. Ticket sales will be limited if visitors exceed capacity.