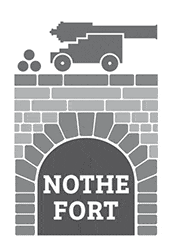 A stunning location on the Jurassic Coast helps makes Nothe Fort an unforgettable place. This museum is one of the top local attractions for the whole family and it takes you on a journey through the history of the coastal defences in Weymouth.
Nothe Forte is one of the most well preserved Forts of its kind, built by the Victorians to safeguard Portland Harbour. Displays, exhibits, audiovisual facilities and tunnels underground illustrate the changes brought to the Fort by advances in technology. Fortunate visitors can explore the museum's displays, filled with historic memorabilia, and cinema areas, that showcase the history of the structure.
An assortment of historical and educational books, toys, clothes, locally produced food and souvenirs is available in the gift shop. A wide range of spectacular events are scheduled for all ages throughout the year and no visit is complete without a stop at the Fort View Cafe offering hot and cold food as well as lovely cream teas.
If you have been in Weymouth or Portland on a Sunday you may have heard the canon fire that happens every other week and it's even more impressive when you're up close.